How the Leasehold Reform (Ground Rent) Act 2022
Will Change the Ground Rent Investor Market.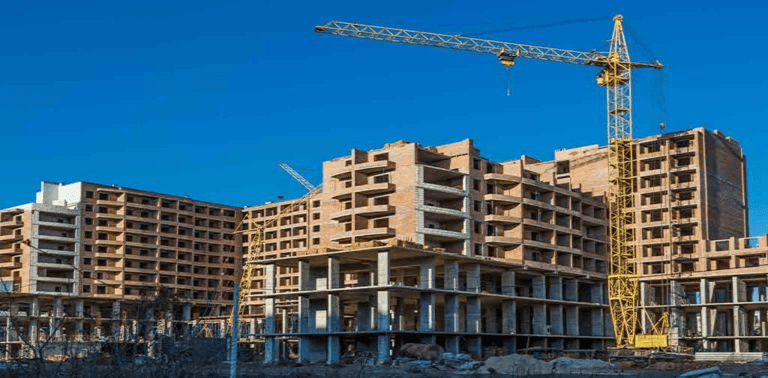 Since time immemorial, ground rents have been regarded as one of the long-term investments in the real estate industry that carries the lowest level of risk and is possibly the least interesting. Even though they are vanilla, calls for reform consistently propelled them squarely into the property limelight.
The recommendations for what the government called "the biggest improvements to English property law in 40 years" were presented in February 2022 after years of discussion and many of the recommendations have been included in the Leasehold Reform (Ground Rent) Act 2022, which came in to effect on 30th June 2022.  The ground rent investor market is waiting to see what will happen to it over the short to medium term, but will this be any time soon?
Although historically low income has been produced per unit, ground rent payments are secured upon individual homes with the ultimate sanction of forfeiture of the lease for non-payment. However, this sanction has been rarely invoked. Increasing the number of capital installments made over time increases the appeal. Lease terms getting closer to their end may be extended for a premium. Freeholders are willing to grant consent for lease modifications in exchange for monetary compensation. Earning commissions is a possibility from the insurance and also management fees for the day to day management of the building . And one can only hope that the untapped potential for development value that exists in rooftops, garage blocks, porters' apartments, and other areas will be realised.
What exactly is a Ground Rent?
The leaseholder is responsible for paying the freeholder Ground Rent in exchange for the right to utilise the land. According to the report compiled by the law commission, "ground rent" is defined as "…a regular payment which a leaseholder is compelled by his or her lease to pay to the landlord." Ground rents can either be "fixed" (for example, £300 per annum), be subject to a simple review (for example, increasing every 25 years by £300 per annum or in line with the Retail Price Index or one of the other indexes), or be subject to an "aggressive" review (doubling every 10 years).
The Challenge Presented by the Previous Ground Rent Rules
The capacity of some freeholders to double the ground rent every 10 years, which was seen by many in the ground rent investment market as very aggressive.  The aggressive review is the issue that the Act seeks to address as a direct continuation of that problem. Leaseholders often find themselves responsible for expenses of which they were previously unaware. They bought the leasehold, which has saddled them with unexpected and burdensome bills. The other problem with these potentially onerous costs is that they can affect a person's ability to get a mortgage against the property, extend the leasehold, or buy the freehold. All of these things can have an impact.
Which kinds of leases are going to be affected by the Act?
The Act applies to long residential leases and new leases that began their terms on or after June 30th, 2022, regardless of when the lease was signed. Long Leases are defined as leases with a term that is greater than or equal to 21 years. Additionally, the Act does not apply to statutory lease extensions, commercial leases, leases associated with home financing, or leases associated with community housing and retirement properties, although the latter will come into force by 1st April 2023
What this implies for those who invest in real estate
Investors benefit from increased clarity and certainty regarding their costs, and as a result, the investment opportunity remains viable due to these modifications to ground rent. The bottom line is that expenses will be brought down and made more predictable, which is great news for investors in real estate.
Additionally, the sector's legislative structure has undoubtedly seen its most significant fundamental upheaval in recent years, which will affect the ground rent investment market. Because of the Leasehold Reform (Ground Rent) Act of 2022, ground rent investments will never be the same again; as a result, it is quite unlikely that any new ground rent investments created after June 30th of this year on peppercorn ground rent would generate any extra profit for the developer, also potentially leaving them with the headache of dealing with the day to day block management of the building.  Although this could be avoided by creating a tripartite lease, between developer, buyer and block management company, with the latter being responsible for the day-to-day management of the building. Given that the current government plans to pass additional legislation to lower the costs of obtaining a lease extension for existing leaseholders (even though there is very little detail), it is obvious that the legislative framework, to some extent at least, remains unclear.
Given the current state of affairs, it should not be a complete surprise that the investment market for ground rents has been significantly impacted. There was a prominent correction in market prices in 2018-19 to the amount of twenty to thirty percent, and the time of this adjustment depends on who you talk to on the timing. This followed a prolonged period of yield compression that lasted around ten years, during which an increasing number of institutional and large-scale capital investors competed against each other for freehold ground rents. As harsh as this is, it came after a period in which yields were compressed for a longer period. In 2017, rates on five-year RPI were often discussed at a level of 3 percent net initial yields or 30 multipliers.
When we fast forward to the middle of 2022, the ground rent investment market is, of course, subject to monumental change; yet, it is absolutely important to note that there are still nearly 5 million leasehold dwellings in England and Wales, with the majority of them paying annual ground rents so there will be many more years of activity in this marketplace.
Ground Rent Sales have been selling residential ground rents and commercial ground rents for over 15 years and have over 200 active ground rent investors on our books.  Please call on 0208 1331221 or send an email to sales@groundrentsales.co.uk if you have any ground rent investments you are considering selling.